Tune in LIVE to warm101.3 every Thursday 7am to 9am or warm1013.com Live Stream "Wake-Up with Tony"
May 18th, 2023
May 11th, 2023
May 4th, 2023
April 27th, 2023
April 20th, 2023
April 13th, 2023
"Judge Joanie" will be judging Tablescapes 2023!!! Women Supporting Women. Community Strong for those in need.
OUR MISSION
Home Start Hope supports women and children in their transitions from homelessness to independent living. We provide access to brand new, essential household items free of charge in a personal shopping experience that restores hope and self-confidence and builds a community where more women can thrive.
Home Start Hope is a not-for-profit 501(c)(3) tax-exempt organization. Donations are tax-deductible to the extent allowed by law. Federal tax ID: 27-4295948
United Way designation #3375
Questions? Contact Kristin Mathis at mathis@homestarthope.org.
April 6th, 2022
Sustainability is Worldwide and most prevalent in our own neighborhoods . Check out Natalie Rae NY @natalieraeny and her travels to Vietnam to capture sustainable textiles.
ROC Girl Bosses has attracted a variety of members and their momentum is taking the ROC City by storm. Women business owners rarely take quality time to evaluate and reflect on their personal and business lives. They juggle too many hats. That's why a network like ROC GIRL BOSSES is so important.
Panache is hosting an Event, Wednesday April12 from 5-7:30pm to meet and learn more about this fabulous group of BOSSES! We have also gathered additional Vendors of small business owners from Natalie Rae NY, Second Look Styling, So Belly Happy, to Reckless Necklace and others to help promote their dedication to all the Hats they wear being a BOSS!
Hug our Earth with us…live life with Panache.
More info:
https://www.eventbrite.com/e/roc-girl-bosses-perfectly-panache-evening-tickets-599746757697
March 30th, 2023
Watch out world here They/We come ROC GIRL BOSSES!
These powerful, independent and creative female entrepreneurs are warming up the runway for success.
Networking is the name of the game and a Perfectly Panache Evening awaits your RSVP. Meet the founder and elite Members of Roc Girl Bosses April 12 from 5-7:30pm at Panache Consignment in Brighton Commons Plaza. We have also gathered additional vendors for your enjoyment that evening.
Questions? 473-5353 … Live your Best Life with Style and Flair with Panache!
March 23th, 2023
Glowing Beyond 50… ok, maybe 60 in my case
Nonnie Joanie has been in full-swing with my 4 Grandsons this month! I love it! I also love it when people think I am their Mother. Here are a few makeup suggestions to make gliding into your new "birthday" feel and perhaps look a little more youthful. Can makeup really turn back time?
1. Review Your Lighting in your makeup application area.
Could your bathroom lighting be not so great? Overhead fluorescent lighting, for example, can add shadows to your face and make your skin look sallow. It might help to revise your lighting situation in the room where you apply makeup. Better yet, find a spot with good natural lighting where you can apply your makeup each day.
2.Foundation & Moisturizer
My favorite combination. Mix the two together and enjoy the dewy freshness of youth. I also recommend using a slightly "yellow tone" for a moisturizing foundation as you age. This offers that hue of that golden tanned youthful skin.
3.Smelling good is timeless.
I know this isn't a makeup tip, but I love a body scent, on both men and women. Fragrance impacts the way we carry ourselves, the mood we're in, the way we feel on any given day. The trouble is, even heady, highly concentrated perfumes seem to fade away before our day (or night) is done. Get around this and make your perfume last not by layering, but by applying it to all the right pulse point. Here are a few of those areas: Behind the ears, behind the knees, belly button, hair, and inside elbows. You'll thank me later!
4. Definition
Define your eyebrows with a soft hue, not too dark. One of the most important makeup applications is lining your eyes, this is an absolute must as we tippy-toe into our "Wisdom" years. And promise me you will put a kiss of color on your lips. Those luxurious lips have great stories to share…make them interesting, while telling your life's adventures.
Don't throw the towel in too soon. A little "Kiss" of makeup might allow you to be mistaken as your grandchildren's mother too!
… Keep living life with Panache!
March 16th, 2023
The Oscars…not the "RED" Carpet
The famous carpet changed color in Hollywood for this year's Oscars – it was described as champagne, instead of being the traditional red. But the glamour on show was the same as ever.
Did you have a favorite?
I did, Jessica Chastain emulated all things HOLLYWOOD. That's all I have to say. "GUCCI" everything! When you add The "Rock" in his Ballet Peach Tuxedo, all I can say is "ooolahlah".Let's get back to the Oscar carpet.

At the 95th Academy Awards, held in Los Angeles on Sunday night, the famously crimson carpet (1922) was replaced with a "champagne carpet" — a warm, off-white rug that looked as if it should be kept far, far away from anyone not wearing brand-new shoes. The new look, unveiled on Thursday, was meant to evoke the soothing hue of a white sand beach at golden hour. Strangely, this was accompanied by a striking number of invitees showing up in shades of white.
GUCCI, VERA WANG, and DOLCE & GABBANA get my votes for the the Champagne Carpet Favorites.But my all time favorite is the 2023 Champagne Carpet – Lady Gaga Black Versace. Of course it was Black!Live life with style & flair no matter the carpet color.
March 2nd, 2023
There's a new "It" Girl in town and she was created on TikTok. Not really a fan of the platform, I don't even have the TikTok app on my phone, however I find the style interesting as perhaps even a new trend contender.
Minimalist aesthetics, get cozy with simplicity.
Her name is "Vanilla Girl", and she's marked by two characteristics: She's cozy and "clean." Dressed only in neutral tones like white, beige, or a very light brown, she might favor a loose comfy knit sweater over leggings with short Uggs. Her hair is slicked back, and her skin is absent of heavy makeup — maybe just some lip gloss, eyebrow pencil, and cream blush. When she welcomes you into her home, she offers you a home-brewed latte, a white boucle chair to sit on, and a blanket to drape over your legs as the scent of sugar cookies wafts in the background. She's chic, polished, and, above all else, effortless. Nope not me!
I once described my life as "Vanilla", as in boring! Then I found my voice, became independent, wiser and stronger. BAM…Life became full of Butterflies and Blossoms. I have always expressed myself by the way I dress, a hazard of being in the image industry for the majority of my life, ok All of my adult life! So when I read the description of the "Vanilla Girl" it caught my attention. Monochromatic has never been my strong suit unless of course you are referring to my favorite color black.
Embrace your color wheel of life … remember to live life with Style & Flair with Panache!!!
February 9th, 2023
Arts and Crafts & Fashion
My oldest grandson Cooper who is seven is celebrating the hundredth day of school. To celebrate, his school project was to create on a large piece of construction paper a character with 10 different groups of 10 items to embellish his "creation".
My oldest daughter, Coopers Mom, remembering all the arts and craft projects that we did together, thought that Nonnie Joanie should participate in this particular arts and crafts project. Of course I said "yes".
Out came to glue, tooth picks, pipe cleaners, feathers, etc. all in groups of 10.
I forgot how much fun arts and crafts were! We created a masterpiece with Style & Flair with Panache!
February 2nd, 2023
Winter Skincare, How To Survive Heat and Cold all at the same time.
"Slugging" is a well-known moisturizing technique that involves slathering the face with an occlusive product as the last step in your evening skincare routine. This skincare trend gets its name from the "slug-like" sheen it leaves on your skin after applying your slugging product of choice.
Skincare doesn't stop at the face and neck, it stops at theDécolletage. My youngest daughter who is the victim of my years of being a Makeup Artist and selling luxurious skincare lines, informed me. She would know, her skin is radiant and so well cared for. She also reminded me that Moisturizer is not just for your face. Our hands can be the hardest working part of our bodies and the winter climates isn't always kind. So go ahead and "Slug" those hands as well.
By the way, even Men should consider applying a light oil-free facial moisturizer. Thanks for living life with Style & Flair…with Panache!
January 26th, 2023
The "LOVE" Month is fast approaching! What a great time to take care of yourself! Time to list all those self-care appointments you have been ignoring or pushing to the back burner and BOOK THAT APPOINTMENT FOR YOURSELF.
By the way "Self Care" is NOT Selfish! Reminder: each day we are born again and what we do today with each day is what matters most.
I have my annual mammogram and dermatologists appointments already booked for early 2023! They are a must in my life! You see I once was a serial sunbather in my early years. You remember baby oil and iodine sun ray attracting concoctions? That should explain a few things about me to you. Then there's the necessity for that 3D Mammogram – I will leave it at Family History.
On a lighter note, I love any pedicure I can squeeze in. I don't care if my feet are in winter boots for months. That reflexology treatment is my all time favorite. For those who haven't treated yourself, Men included, you have absolutely no idea what your feet and body are missing. FYI- I always have my toes polished year round!!!
Self-Care is the new Health-Care. Your Family and the world needs the BEST YOU there is, not what's left of you after making everyone else happy.
Time for Love and long hugs for yourself and others. Live Life with Panache and let all that you do be done with love!
January 19th, 2023
The first proms were in the early 1800's. They were known as the Promenade. They were primarily thrown with the main purpose for young men to show their newly found manners and social standing. Few years after the late 1890s, promenades moved to high schools for senior classes.
National Prom Day on March 31 is celebrated to honor the ultimate high school experience of a typical American teenager — prom night.
PROM TRADITIONS:
Senior only dress code. At some schools, all of the seniors will wear white to prom.
Red carpet entrance. Prom attendees get to feel like celebrities at one school, where they role out the carpet for the seniors–literally! Prom-goers walk the red carpet and take pictures as they enter prom. Meanwhile, the entire town comes out to sit on bleachers and watch everyone arrive. I have memories of this happening in 1978!
The "prom draw," randomly chooses each student's date for them.
The Fairy Godmothers of Rochester are back. For Decades The Fairy Godmothers ran under the leadership of Rene Spallina Rene has passed the baton to one of her lead volunteers, now Ami Salam will now wear the Magic Crown and make all the high school girls dreams come true. With new leadership also comes a new location for the Annual Prom Dress Event. Marketplace Mall is the new home of The Fairy Godmothers .
Donate your castaway Prom dresses Saturday 1/21/2023 at Panache Consignment in Brighton Commons this Saturday ONLY!
January 12th, 2023
It's happening….finally!
My youngest daughter got engaged in 2021 and the wedding date is now less than 6 months away! We thought we had all the time in the world, but here we are.
With my new title as the MOB, my responsibilities are in full swing. Gown fittings, food tasting, bridal shower and Bachelorette plans are all underway. Having been a wedding makeup artist for 18 plus years, in addition to having my two oldest daughters weddings under my belt has given me a slight advantage to this whole "Mother-of-the-Bride" assignment.
Then there's the MOB GOWN process. Stay tuned for future stories about the search for the Perfectly Panache Dress for this full-figure MOB.
Thanks for living life with Style & Flair with Panache.
December 15th, 2022
Non-for-profit Soles4Souls distributes the donated items to various programs around the world to help those in need.
What does Soles4Souls do with the shoes?
One of the international partners buys the shoes and resells them to a local micro-entrepreneur, who can resell them to earn a living. In countries like Haiti and Honduras, pairs of shoes can provide for sustaining whole families.
HOW TO GET INVOLVED
Host a shoe drive, where your can collect and turn unwanted shoes into opportunity by keeping them from going to the landfill and putting them to good use.
This Friday 12/16 and Saturday 12/17 Panache is hosting a Soles4Souls footwear collection drive during our Final days of our Panache Winter Market at Brighton Commons. Open 10-4pm both days. Remember any size, any gender, any style and condition. Drop-off in the Soles4Souls collection box.
Thanks for living life with Style & Flair…with Panache! Have a Safe & Glorious Holiday Celebration. See you in 2023.
December 8th, 2022
Are you a Baker? Buyer? Or a lucky recipient of Christmas Confections? I have to admit I'm either a Buyer or a very grateful Receiver of others efforts in the kitchen. I have to say these last few years have been busy! If I can't capture my grandsons to assist me, my cookie cutouts days are numbered. In addition I haven't seen the cookie exchange party platter in years! Time to get back to tradition.
Christmas Cookies take the "Runway"… I mean have you seen how some people decorate cookies these days! Remember "the cookie swap" parties? They were the best. So many amazing recipes. So many calories.
The Panache Winter Market vendor confection
lineup features the World Famous JonJohn's Bakery Peanut Butter Balls awaits you this Friday & Saturday 10-4pm at Brighton Commons Panache Winter Market. You won't want to miss it!
December 1st, 2022
Product Runway was organized by AIARochester and IIDA, professional architects and interior design organizations here in Rochester.
Team: SWBR, with Sponsors ARC-com and Nancy Gong, Gong Glass Works
Hard (Building materials) and soft material (interior materials) sponsors: Nancy Gong, Gong Glass Works and ARCcom
The garment was to be made of a combination of 80% of the hard and soft materials.
Each garment was to be inspired by a landmark or notable building in Rochester. The building was assigned to each team by the organizers.
Gong's Team building was The Lamberton Conservatory.The team's design is inspired by the architecture, the exterior as well as what is housed inside; exotic flowers and cactus.
Glass details are in the headwear, cuff, bodice were made of kiln formed glass and skirt used microscopic lenses for the window panes.
5-6 members of the teams worked on making the kiln formed glass flowers that were made flat first, then shaped.
The many flowers on the leggings were made of upholstery material.
The whole team was working in a new zone. They started working on this in June! A Rochester Fashion Show in October. was their deadline "The creativity was wild" Gong said.
Gong's garment was awarded Best in Craftsmanship by AIA Rochester and IIDA jurors.
In all, 9 garments were designed by AIARochester and IIDA teams. The design renderings, materials selections and ALL garments are on exhibit in the lobby of the Metropolitan on Clinton Avenue Lobby through December 3rd. Thereafter, the GONG TEAM Design will be on location at Panache Vintage & Finer Consignment at the Winter Market Pop-Up Event. December 9 & 10 and again on December 16 & 17 for the duration of December thereafter.
Living Life with Style & Flair…with Panache!
November 10th, 2022
High Heels or Rubber Sole athleisure footwear, both can be dangerous. Beware!
When was the last time you took a hard fall? Perhaps when you were dancing the night away at a relatives wedding with a few cocktails under your belt? Maybe at your High school or College reunion pretending that after 20 years you can still keep up with the best of them?
Iconic Runway Models have taken hard falls for the love of the Runway and the Designers they are representing. I never could imagine trying to get up off the runway with grace and poise with 6 inch stilettos barely hanging on to me ankle as so many models have done in the past. Those poor delicate souls.
Let me set the scene for you for my FAMOUS FALL, in October 2022. With two other adults in the room, we are folding up numerous blankets that were used to create a fort for the grandchildren. My rubber soled sneaker gets caught in a fold, I go down and hit the floor flat on my back with the rather large Bernidoodle dog under my head (a blessing). My first thought was the condition of my two fake hips, I roll over crawl to the coffee table and rise to access the injuries. Good news, everything works except for the ache in my back.
Let me just say how much I respect and appreciate the talents of Dr. Clark Hadley my Chiropractor. After a couple of appointments I am almost able to reach my toes with out groaning like an 80 year old. If I hadn't waited a month to make the call to my Chiropractor I would not have suffered so much pain.
I'll be ready for the dance floor and any runway that may come my way. Every time I watch a Fashion Week Runway show I pray for the Supermodels ankles and egos.
Tread carefully with Style & Flair…with Panache! If needed call Dr. Clark Hadley for a few adjustments yourself. You can thank me later on the Dance Floor!!!
November 3rd, 2022
Know your colors with Indigo Tones: written by Kerry Jones
It is my great pleasure to introduce Dark Autumn, Joan E. Lincoln – Rochester, NY's fashion and beauty icon for decades! She lives life with style & flair and a never ending enthusiasm for connecting and collaborating with local businesses and charitable organizations. Her entrepreneurial spirit and business acumen belie a family oriented local girl sensibility and humanity that she brings to her business ventures.
I have collaborated with Joan for years. In the decades since I opened my first studio in Pittsford, NY around the corner from a fabulous boutique she managed, she has become Rochester's leader on all things involving fashion and style.
We share a passion for empowering women to be their best by making style affordable and accessible while lessening the impact of the fashion industry on the environment. We also share an affinity for a feminine Romantic Style and so I gravitate towards Joan's look.
Read more about Joan's eclectic and expansive contribution to helping women in this month's colorful lives blog.
My journey through the fashion and image industry has offered me a host of extraordinary introductions, adventures, and accomplishments beginning in 1978 when I was voted "Best Dressed" for my Waterloo High School Yearbook.
I started my retail career managing local The Limited, Inc. stores and moved over to running upscale niche boutiques. In the 80's and 90's, I also modeled on local runways and had many gigs with large corporations like Kodak, Bausch & Lomb and Xerox. Then, stepping from in front of the lens to behind it I spent a decade as a Makeup Artist working for NYC-industry giant Trish McEvoy Cosmetics. I was blessed with a reputation that allowed me to become a sought-after makeup artist in the region for decades.
Often described as a "serial entrepreneur", it was not a surprise that I decided to retire from the makeup industry in order to establish Panache Vintage and Finer Consignment and Panache Home and Design, establishing the "HAPPY CORNER" in the 12 Corners Brighton Commons Plaza in Brighton, NY. The Panache team specializes in empowering women to expressing their individuality through passion for fashion. At Panache we have every component of a woman's outfit – extraordinary clothing for unique, fashionable women – we love to make Rochester our runway!
These are my favorite pink pants and some other treasures found at Panache. I really enjoy sending my clients to Panache to find unique clothing in their colors. Joan and I collaborate each month to feature the seasonal tone that corresponds along with the assistance of Manager Brenda Grossman on a typical day in the shop.
Check out the pics of my successful shopping trip to Panache with a Light Spring who had just found out her colors that morning. What fun!
My passions have always focused on female-based fashion retail/resale, marketing, women empowerment and special event planning. I am a weekly Radio Personality on WARM1013.COM with Morning Show host Tony Infantino. Fashion First with Joan Lincoln entertains listeners weekly about the latest trends and tips in the beauty and fashion industries, giving a glimpse into the world of fashion from the dressing room to the runway!
I have written for the former Rochester Woman Magazine, Fashion Edge column of Healthy Edge Magazine, and was a Beauty Buzz Blogger with HerRochester.
In 2010, I assisted Meghan Mundy and others to found Fashion Week of Rochester, a three-day event including 6 runways shows that spotlights local designers, boutiques, businesses and artists while shining a light on youth homelessness.
What prompted you to have a color analysis?
After meeting Kerry, I purchased a gift certificate for a personal color analysis for a dear friend. She discovered that she was a Cool Winter and became so immersed in her jewel tone colors and icy cool look was so enthusiastic about her experience that I decided that I needed to have mine done too!
How has it changed your life?
Being in the retail industry surrounded by clothing and home furnishing all day, my color wheel has helped me define and refine my palette in my closet and what colors I surround myself with in my home. In my multi level home, I refer to my family room as the neutral room and my living and dining rooms as my soothing rooms. Both decorated from the neutral pages on my color wheel but at a different degrees. I love them both.
In what ways has it changed the way you approach your business?
Having the knowledge of my own color story, I continue to promote the need for wearing the correct colors to my clients. I encourage daily they too treat themselves to a color analysis to better understand what colors they should be wearing! It's fascinating when a client returns with their wheel in hand and shops more confidently.
What has been the biggest challenge?
I've found the biggest challenge is to not wear black as much as I used to. The fashion industry promotes black as it is easy to produce and has many myths associated with making everyone looks slimmer. While that can be the case for some like my friend above, for many including me the browns of my hair and eyes make a better neutral. While I do have a softer, warm black on my color I try to blend it with the earthy browns as much as I can…but some days, I just can't break this one color rule!
Any interesting things happen while you were wearing your colors?
Oh Baby you bet! When the color and the style is on point so are the compliments! There's a big difference when someone likes your sweater compared to when they say "you look amazing today!"
What was the biggest surprise?
When I took my color wheel and dove into my closet some of my most favorite pieces of clothing were a perfect match. So I guess sometimes, not always, we already know what colors we should be wearing…then there is all the black in my closet that I just can't let go of!
Tell me about your favorite color in your palette.
OLIVE and Aubergine all day long!!!!
Tell me about your closet
Boho Chic, Artsy, Romantic and Multi layer draping pieces. Then there are the cowboy boots, jeans with lots and lots of Dusters!!!!
October 27th, 2022
Like all fashion trends this year, outerwear will look a bit familiar. Since we are seeing more nostalgic fashion making a comeback, you can expect to see outerwear that was once a trend enter the fashion world again.
Since fashion trends are also about practicality now, you want to ensure that your outerwear will keep you warm no matter the weather. Thankfully, the outerwear trends we see for fall and winter are all about looking chic while keeping warm.
Puffer, Bomber, Trench and Shearling are the headliners for this upcoming this cool weather season. But our favorite to date seems to be the Shacket, you know the combo of the shirt and jacket. Think upscale Carhart styling when you think of Shacket.
With the resurgence of so many '90's derived fashion style, this season, we find ourselves especially drawn to corduroy jackets and all of the outfit versatility that they provide. Whether it's a polished corduroy blazer or a chunky corduroy puffer, to cropped styles, oversized designs, corduroy jackets truly are the fall season's unsung style hero.
Stay warm this season with Luxury Resale with Style & Flair with Panache!
October 20th, 2022
Luxury, Pop Art and more ooolahlah! Meet & Greet the Artist of Fashion Icons.
Wear it or let your walls be your runway. Kristen Campo has created a gallery of Red Carpet worthy Wall Art with her visiting artists. Pop Art displayed by emerging Fashion-Icon Pop Artist, Amy Shekhter who will be in town to meet her collectors! International pop artist, Stephen Graham and sculptures by Stephen Campo will also be on display! Champagne and dessert offered while supplies last
Kristen Campo Fine Art is proud to announce our collaboration with The Center for Youth and this year's Fashion Week, "Restore the Love" 2022. The work of Pop artist, Amy Shekhter will be on exhibit and available for purchase for the duration of October, 2022. 15% of all proceeds from this exhibit will be donated to The Center for Youth. Join us for the Open House Thursday October 20 6pm – 8:30pm. 3025 Monroe Avenue, Rochester NY
October 13th, 2022
A week in the life of a Panache Princess!!!

*Babysit Grandson overnight for NO SCHOOL on Indigenous Day
*Visit 88 year old Mom in assisted living in FLX
*Prepare for overnight family guests… you're welcome Wegmans!
$*Engagement pictures for youngest daughter Wedding 2023/dog handler assignment
*Dinner with client … Blessed & Grateful
*Fashion Week fittings FOR 10/15 Runway …18 models!!!!
*Final week of Footwear Trunk Show… Women Supporting Women Entrepreneurs
*Find a little "lovin" time for your S/O
*Enjoy the sunsets … kind of like "Smell the Roses" …try and be present.…. All this with Style & Flair
… and a visit from Pam Sherman!!!
I wouldn't trade a moment of my life story!!

October 6th, 2022
Online shopping is here to stay. UGH!!!
Shopping Habits from the younger generation of spenders is something to watch and learn from. They are educated consumers with a whole new definition and focus
Canvas grocery bags. Metal straws. Reusable water bottles and coffee cups. Every Millennial likely has a whole drawer full of these things, somewhere in their house. While it's true that society as a whole is moving away from wasteful things like single use plastics, it's being largely driven by Millennials. I spent 4 days with my children and I watched and learned a whole new way of living.Climate change is a big concern for many members of the millennial generation. And while using a metal straw for your morning latte or a canvas bag while shopping won't counteract the massive amounts of pollution being done to the Earth, it can't hurt. Every little bit helps.

My quick observations:Coffee (Starbucks) is a daily thingTheir footwear is casual and very comfortable…bye bye stiletto's Ordering on-line is their first platform of shopping for anything … bye bye department storesCasual dining out is most often …. more than I could ever afford. Self-care drives their spending habits
I miss having my children and their families around more often. I miss their slang, their topics of conversation and their opinions.
"Empty Nest" Nonnie living with Style & Flair with Panache. www.panacheconsignboutique.com

September 29th, 2022
It may be "SWEATER WEATHER" but nothing goes better than those old favorites or maybe new vintage favorites… Stirrup leggings. So grab your best cashmere and wools to top off this "scary" fashion trend returning.
We already know that fashion trends truly never disappear—they're always waiting in the wings to make a grand return when the time is right. And apparently now is the time for a stirrup leggings comeback. Reintroducing the joys of stirrup leggings. Though their actual roots date back to the early '20s as a popular utility garment for horseback riding, this style of leggings is most often associated with '80's American Fashion.
September 22th, 2022
By the way, You can teach an old Dog new Tricks!
Brief but fun. I had to replenish my fragrance this week. I could have ordered on-line but I don't purchase much on-line as a small brick-and-mortar business owner. I head to ULTA Beauty because parking reasonably close to the entrance and I know right where the fragrance bar is within the store. If you don't know me then let me tell you right now, I hate to shop. I know, hard to believe but it's a fact. So I enter the store and am greeted by two employees who inquiry as to my needs and escort me to the fragrance area and within :30 seconds I have captured the bottle of Dolce & Gabbana Light Blue, the one and only item on my list. I have worn this fragrance for years and love it's light fresh energy scent. .
As I head to the checkout I remember I needed a replacement concealer. Urban Decay produced a great product that I used for years when I was a makeup artist and had recently thrown away my last expired product. That's when my very helpful employee asked if there was anything else I needed, I asked for that particular concealer and she said "Oh we can do better than that for you!"Before I knew it I was sitting in her makeup chair having a new Bobbi Brown SKIN CORRECTOR STICK (not a concealer) applied to my aging dark circles. BAM, just like that I was free of dark circles! This "Old Dog" DID learn a new trick!!!
September 15th, 2022
Festival Season is not for the meek. My very fashionable friend and Panache Vendor Natalie Rae NY peddles her handbags and accessories created with textiles by the Hmong Tribe women of Asia. You can find Natalie Rae's display of products at Panache Home or weekly through the Upstate NY Festivals, while I focus on my Brick -and-Mortar Stores in Brighton, NY. Both are successful venues offering stimulating shopping experiences. However, good old customer service in climate controlled environments makes me, apparently a retail snob, most happy.
Being of the "older" generation and closer to the end of my retail days, I just can't imagine lugging fixtures and products to numerous Festival destinations, worrying about weather conditions and will my "technology" work properly. With that being said, I have decided to participate in a rather unusual and exciting FIRST & LAST Festival under a HUGE Fashion Vendor Tent that Panache Consignment is sponsoring at the 12th Annual Purple Painted Lady Festival and Barn Sale on September 17 &18, 2022 in Palmyra, NY. Yes, of course Natalie Rae NY will be part of the festival too as well as numerous regular vendors from my Panache Stores, but Festivals bring out a different clientele, a great opportunity to introduce my businesses to them, and hopefully sell a few items to cover the costs of festival fees. So grab your shopping friends and Promenade through the Panache Fashion Vendor Tent where I have gathered 10 Fashion Boutiques and resellers from the area, enjoy 20 food trucks, shop the 350 Art & Craft vendors, and enjoy music by numerous local bands this weekend at the LAST Purple Painted Lady Festival. Our Weather looks perfect stop by and say "Hello"!
September 8th, 2022
It's a Fashion FIRST at The Purple Painted Lady 12th Annual Festival in Palmyra NY with a HUGE Tent Full of Rochester's Fashion Boutiques and Sustainable Fashion Lovers and Resellers.WHEN: September 17 &18, 2022 10-4pmWHERE: 880 Yellow Mills Road Palmyra NY 14532$5 Admission to local charities.The PANACHE VINTAGE & FINER CONSIGNMENT FASHION VENDOR TENT is a new Attraction for the LAST YEAR of this glorious Festival.Like CHER'S FAREWELL TOUR the creator of The Purple Painted LADY FESTIVAL is celebrating her last year and we are celebrating with her! It will be a Perfectly Panache Weekend!Meet & Shop with some of Rochester's BEST Fashion Brick & Mortar Boutiques, and some favorite on-line sustainable resellers!

August 25th, 2022
It's prime Wedding Season and Floral Dresses are still the go-to choice for for late summer fall celebrations.
I thought maybe the floral trend would go away sooner in early summer. Thank goodness I was wrong, because the racks of late summer and early fall merchandise are still full and a favorite choice for many are still floral dresses of any length.
My favorite four letter word is S*A*L*E and many dresses we have at Panache are now on sale Why? Because the cashmere and wool garments are filling the racks and customers are eager to buy for our next season. Sweater weather is just around the corner
So say YES to the Wedding invitation and YES to the Floral Dress…make it floral and feminine. Live life with Style & Flair…with Panache!

August 18th, 2022
It's Back!!!
Tips for your Tips…Get the "TIP"
Love it or hate it, the white tipped manicure is back again, thanks to the Y2K revival. Now here's the trick how to master and 'de-tackify" the look.
At Home French Tip Products:The Peachy base PolishNail Art Stamper … perfect application guideThe clean white Tip Polish
Or do what I do and let the Professionals apply it. There are new options to the traditional classic tip however. Select from: dotted tips, two tone "V" tips, the thinnest of tips (barely there), the wave is a double gnarly tip.
Here's the thing, I took a year hiatus from doing a professional nail application, and I have to tell you there's just something abou having your hands massaged and your cuticles trimmed and seeing your nail beds again. I experienced my first "DIP" application and have to say if you have the patience to sit there for :45 you should try it!
Living life with Style & Flair with Panache!
August 11th, 2022
Hello Reunion Season! Right now the past is more appealing than the present when it comes to … Fashion trends. It's an escape and I think we can all agree that escaping is sometimes necessary. Vintage is newly chic…again! As more and more COVID confined shoppers are tip-toeing their way back onto the sidewalks and safe shopping environments the sustainable fashion industry is having a HUGE moment. Rochester alone has welcomed numerous smaller online sellers taking the leap into brick-and-mortar retail spaces. The desire for those vintage T's the high-waisted Gloria Vanderbilt, LEVI, Calvin Klein, and Jordache denim and chic DVF and YSL styles are most sought after. Nostalgic styles tend to be more appealing allowing us to have a unique individual style versus a trend everyone is wearing. Serious vintage players are relying on bona fide vintage finds to add to their dog days of summer finale and early fall collection.
Bye Bye Luxury LOGO Belts. Bye Bye to Spandex ALL-DAY WEAR … say HELLO to Old-School Style. Wear your own Style & Flair …with Panache!!!
August 4th, 2022
The official Gucci logo hasn't changed much since the 1930s, when one of Gucci's sons recreated his father's mark. Aldo Gucci designed the interlaced double G logo, representing his father's initials. According to Aldo, it also represented the links of a bracelet, demonstrating luxury.

Originally, the Louis Vuitton logo was designed in order to help protect the authenticity of the brand's products, and this is a role that the logo still plays today.
The first shoe to be decorated with Christian Louboutin's signature red sole was actually a prototype which had a buckle inspired by a Warhol flower. As the story goes, Louboutin had a eureka moment when he saw his assistant painting her nails red. He borrowed the polish to lacquer the sole of the shoe, and the rest is history.
Wear Authenticated Sustainable Luxury with Style & Flair … with Panache! panacheconsignboutique.com
July 21st, 2022
GRAB YOUR GALS & PALS AND JOIN IN THE ADVENTURE:
The Women's Foundation of Genesee Valley is hosting its 16th annual A Purse for Change Auction AUGUST 4, 2022. This year's theme is "Power Her Forward." The event will be hosted at the Temple B'rith Kodesh synagogue at 6 p.m. Thursday, Aug. 4th, with an online shopping option also available. All proceeds from the event will benefit and support women and girls living in the Greater Rochester area and surrounding counties.

Women's Foundation of Genesee Valley
https://womensfoundation.org/
*******************************************************************
The Purple Painted Lady Festival/Barn Sale has over 350 AMAZING artists and DELICIOUS Food Truck …plus wineries, distilleries, breweries and cideries. 845 Yellow Mills Road Palmyra NY 14522.
Handicap Permit Parking is ONLY accessible when coming from Route 31 to Yellow Mills Road – heading SOUTH on Yellow Mills.
$5 Entrance fee goes to charities and local organizations like Make A Wish Foundation in Western NY in honor of Trish's niece Kristina Migliore, Camp Quin and Palmyra-Macedon Rotary Club, and Honor Flight Rochester be back here too! Support BSA Venture Crew 313 by using their courier service of big things. This event is a partnership where "we" collectively work all year long for this event….."we" being the artist of Western NY….all 350 of them~ and our whole team at The Purple Painted Lady. I love what Pat Tharp, The Chai Guy said recently while doing a radio interview with Sandy Waters on 98.9 The Buzz …."this event is not about competition, but rather community." And countless hours have gone in to making this event an awesome one that benefits the Palmyra and Macedon Community. #thepurplepaintedladyfestival #macedonny #palmyrany #anniesloanchalkpaint #fingerlakes #westernnyfestivals
RSVP: You do not need to buy a ticket a head of time BUT if you want to let us know you are coming- we would love it! Click on the GOING or INTERESTED option.
Hope to see you there!!
Due to being private property, we kindly request – Please, no smoking, vaping or pets.https://www.facebook.com/thepurplepaintedladyfestival

*********************************************************************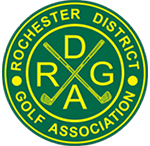 ROCHESTER DISTRICT WOMEN'S CHAMPIONSHIPAugust 07 – 08 2022
Fairport, NY36-hole stroke play tournament with open, senior (ages 50-64) and super senior (65+) divisions.Format: Stroke Play
Categories: Women, Women Senior, Women Super-Senior
Regions: Northeast
Eagle Vale Golf Course
4344 Nine Mile Point Rd
Fairport, NY 14450-8505
https://www.amateurgolf.com/amateur-golf-tournaments/8835/Rochester-District-Women-s-Championship
Watch out, I just resurrected my old golf clubs … FOOOOOUUUUUUURRRRRRRRRR!!! Find me on a miniature golf course soon with Style & Flair!
July 14th, 2022
Dog Days of Summer are July 3 – August 11, my least favorite season for Fashion. Our motto at Panache is " We are HOT Women we just don't like being "HOT" HOT Women!!! So stop on down to the Happy Corner in Brighton Commons the Air-Conditioner is always on!
Bring on the Summer Street Trends. Linen, Cotton, flowy, airy, baggy, breathable looks are leading the race for Summer 2022.
Footwear has dropped down from wedges to flats or elevated fashion sneakers. Bye Bye are the days of Fashionable High Heels and Stiletto's. Even with summer frocks it seems the hemlines have dropped to more maxi styles, petite florals and chunky comfy footgear.
Listen I don't make the trends I just report what the Runway suggests and those that attend bring to the street.
Fall, yes I said it — Fall Fashion will be introduced earlier than normal so will the Halloween and Christmas decorations.

July 7th, 2022
" Peace begins with a smile." — Mother Teresa.
So how "peaceful" are your teeth when you flash that smile and show the world your sparkling dental work?
Allen Funt wore one of the best smiles for decades as he made his viewers (me) also grin when he delivered his oh so famous punch line:
"Smile you're on Candid Camera"

Get your Smile Camera Ready – TOOTHBRUSH REVIEW:
Brands seem to have pushed technology into an "obsessive territory" when it comes to a toothbrush. But do they clean better or just make your life just a little bit more complicated? So how do you brush those pearly whites of yours? With a good old fashion bristle brush like me or perhaps a $250 smart electric brush? I'll pass. I like getting a new toothbrush every 6 months from Dr. Randy! I just can't imagine brushing my teeth with my brush linked to an app. telling me I'm brushing too hard, or not long enough or the battery charge is running low. My opinion, electric toothbrushes and a manual "HOW TO BRUSH YOUR TEETH" is just a little overkill. But 131 million happy electric brush users disagree with me.

Always remember, "Good things come to those who floss" Pick it or thread it,,, just FLOSS IT!By the way Teeth are always in Style, show them off with Flair with Panache!!!
June 23rd, 2022
All Eyes on Summer
Hot weather calls for a lighter beauty strategy. Reevaluate your skincare and hair regime to adjust for seasonal product and protection switch-ups.
HAIR:
Blowouts just don't work for those boat rides and beach visits. A breezy alternative is air-drying hair and embracing your natural texture. Cream based products are a favorite or gel with a leave-in conditioner to hold curls together.
FACE:
Thick moisturizers can feel heavy – go with a lighter goop with same hydration levels. Heat, sunscreen swimming and sweat can leave skin feeling dry and sensitive.
EYES:
Pick the right shades for a squint-free summer. So, which sunglasses are best for summer protection? Those with UV400 protection can filter out up to 99% UVA and UVB rays. Please ensure that your eyes are fully protected from sun damage.
Enjoy the Summer with Style & Flair…with Panache!!!
June 16nd, 2022
Graduation Season is upon us. Do you remember any of your graduation gifts, besides the envelopes full of cash?When my 3 daughters graduated I choose to give them each a piece of jewelry that they would cherish and reflect on the significance of their accomplishments. When I graduated I remember the receiving a little wood box that I still have to this day. I recall my Mom making a big deal about it so I continue to treat it with care
Here's a little History Lesson:Miniature Lane Cedar Boxes are iconic American symbols of "days-gone-by", "remember when" and "back-in-the-day." Lane, mostly know for cedar hope chests, manufactured and distributed an estimated 27 million miniature boxes from 1925 to 2004 and their innovative Girl Graduate Plan was one of the most successful marketing programs of the 20th century. Lane Furniture's Girl Graduate Plan presented the little boxes to young ladies as a high school graduation gifts through their national network of dealers. To this day, women all across the country treasure their little boxes as reminders of their high school graduation and that special time in their lives.Let's fast forward to 2022 Graduates. Research proves that our tech-obsessed Gen-Zers graduates still want some good old fashion iconic – mechanical watches. Many see it as a right of passage or a status symbol. I read somewhere that a father purchased a ROLEX DAYTONA for his son the year he was born. Of course that little guy has to wait until he graduates 2035 to receive it!
Tradition isn't dead nor is wearing something other than an APPLE WATCH on your wrist. Watches have been a beloved milestone gift for at least a century. With so many options it's easy to find a perfect ticker for that soon-to-be-graduate. Manufacturers have been noticing a up-tick in sales as our youth is learning to appreciate finer mechanical pieces.Don't let time tick away! Consider wearing a luxurious time piece with Style & Flair … with Panache!
June 2nd, 2022
Peak Wedding Season is upon us! Have you started to receive invites? Perhaps already attended a wedding like I have this season? It's estimated that there will be 2.5 million weddings in 2022 the most since 1984! Thank You COVID for a backlog of "I Do Vows." There seems to be a new trend for Wedding Spouses to really and I mean really personalize their ceremony and receptions, finally breaking from traditional wedding rules. I'm all for a little change from the expected "routine" of weddings. The big question for a guest is "What Do I Thee Wear?" Pay attention to those invite details for theme weddings. Beachy, Colorful Crowd requests is a more popular than ever. Or maybe you'll embrace the new (old) trend of skin-is-in and flesh baring silhouettes. Outdoor is in so are block heels to deal with the natural landscape. Last but not least quirky locations seems to be the place for celebrations, so choosing a Chicly Quirky outfit yourself might be in order, consider a colorful pantsuit with an unusual style feature. Feather or cuffs (seasonal of course), a lace bralette to play peek-s-boo to feminize your outfit, perhaps embellished lapels, a bright or pastel color suit could be edgy and eccentric.
WARNING: IF THE INVITE SAYS BLACK TIE FORMAL THEN A TUXEDO AND GOWN IT IS!!! Let me say this, the post lockdown nuptial boom will certainly give us opportunities to find our personal Style & Fair… wear it with Panache!
May 19th, 2022
The Blank Canvas of the Classic White Tee Shirt Most of us own one. Or in my case multiple white T-Shirts. I have crew, boatneck, V-neck and a variety of sleeve lengths. How many do you own? What style is your go-to? There is the fitted, Baby, Slub Oversize and everyone's favorite the cost effective T-Shirt. My favorite is organic-cotton V-neck with slightly longer sleeves for greater coverage. Relaxed yet pretty, this design has to be cut from pure cotton in comfortable jersey to win my seal of approval!
Have you ever really taking the time to determine which style Tee is the right cut out for you? SLUB? Is an irregular woven cotton slightly textured. Fit Slim Tees are a challenge to perfect the right fit for your body, I recommend buying a bigger size and have it tailored for that perfect fit. Cotton NOT cotton blends are a top priority for many who sport the classic tee shirt in their capsule and everyday wardrobe. Search your favorite resale boutiques for the best white tee available…shop with Style & Flair with Panache!
May 12th, 2022
Dare to be wild!
Of course I caught your attention with that headline! Who doesn't have a little wild side in them. Now, whether or not you allow yourself to tap in to that reckless abandon is up to you. We only have one day – 24 glorious hours to enjoy once our feet hit the floor, so what are you going to do with all those fabulous fashion ideas and fantasies? Ordinary has never been a goal of mine. I did marry young, had three easy baby girls, found that I had talents that didn't surface until a little later in life, oh, and the white picket fence. However, Once I found my independence and starting to enjoy life on my terms, life sure has been one big grand adventure. At times Wild!!! I took a few dares and risks in my life that worked out in my favor. No looking back … once I moved on, is my Motto. That's how I feel about fashion – Dare To Be Wild! Experience a few different looks and styles. Try the Red Lipstick and wear a sneaker with a skirt. Trends are hardly a thing much anymore so the risk factor to "Dare to Be Wild" is so much more fun. As always Shop Resale to Save our Planet- our Earth the ONE THING WE ALL SHARE. Like the movie "Dare To Be Wild" … embrace and protect where the wild things grow and live.
May 5th, 2022
Networking is BACK at Panache!
April 28th, 2022
Spring…aaahhhhhhh!!! I love Live Theater! I love Fashion! So when the local Rochester organizations or non-for profit organizations ask me to be involved, of course I respond "YES"!
I once was part of a cast for a Fringe Festival Play at Blackfriars Theatre written by a local playwright, Candide Carrasco. For me it was a one and done experience. It was amazing but I have truly checked that off my bucket list, it actually wasn't on my bucket list but I'm glad I have the memory of such and incredible experience wit extraordinary people (they were all real actors).
That doesn't stop me from agreeing to "costume" future actors for plays by this particular playwright. With his smooth and romantic French accent it's difficult to say no! Tonight is the opening performance of "NOBODY LIVES IN 6C: at the OFC Creations Theatre Center in Winton Place Mall. For ticket information for: NOBODY LIVES IN 6C info@ofccreations.com
Panache will also be adorning the OPEN AIR RUNWAY at the Rochester Public Market. More details to follow on that one but the outdoor summer fashion season is going to sizzle with Style & Flair with Panache!!! Visit our website for details http://www.panacheconsignboutique.com #panachevintage3 #panachehome
April 21st, 2022
The Earth Is What We All Have In Common
What are you doing to care for what we are leaving for our children and grandchildren?
FASHION FACTS:Take a simple T-Shirt for example, it takes 2720 liters of water to produce just one T-Shirt. That's how much water we normally consume over a 3 year period.$127 million in clothing winds up in our landfills each year sometimes being worn only once.
Our Earth needs Resale!
SAVE AT HOME:Switching to LED lighting in your office and homeLaundry: PODS vs. Pouring out of Economy Size Jugs of liquid detergent
April 14th, 2022
Earth Day will be celebrated by millions in the US, Canada, and around the world on Friday, April 22, 2022 – marking the 52nd anniversary of the very first Earth Day celebrated in 1970. The idea behind the day actually originated with the early 1960's hippie era. In keeping with the theme "Invest in our Planet, Earth Day 2022 will center on "accelerating solutions to combat our greatest threat, climate change, and to activate everyone — governments, citizens, and businesses — to do their part Many cities extend Earth Day celebrations for an entire week to increase awareness of recycling and better energy efficient communities. I say extend it into an every day habit, live a sustainable lifestyle. Humans are the reason and the answer for climate change.
Here are three ways to begin: PLAN AHEAD TO HUG OUR EARTH
#1 Our City needs YOU!!! I have never seen so much debris around our beautiful ROC City, the time is NOW to Clean it Up!!! Start by looking around your own home. DO you think your neighbors enjoy looking at your unsightly piles of "stuff" outside your home? https://www.cityofrochester.gov/cleansweep/#Register_form
#2 Americans throw away 13 million tons of textiles — about 85 percent of their clothes — each year, accounting for 9 percent of total non-recycled waste. SHOP RESALE NOT RETAIL to leave a GREEN Footprint on your own Fashion Runway!http://www.panacheconsignboutique.com
#3 Impact Earth Composting in Rochester service is a simple, cost-effective way to make a positive impact on the environment by diverting food scraps and other compostable products from the landfill. https://www.impactearthroc.com/
March 31st, 2022
Get your ironing board out folks! Tis the season for white cotton, linen and silks. You wait months and months for the weather to warm up and that means a crisp "press" to your lightweight favorites
I am a huge fan of the Classic White Button Down blouse in any season, I find it's one of my go to looks for spring into summer choices. Pairing with your favorite jeans distressed or not, black ankle hugging pant or a flowing wide leg pinstripe linen bottom, the white blouse is a must have in most business capsule wardrobes.
Business Casual will never be the same, the crisp white shirt trend just mastered the Red Carpet too … or should I say again! Remember when Julia Roberts reimagined a black strapless dress with a classic white blouse in 2014?
Fast Forward to one of my favorite looks worn by Zendaya at this years Oscars . Her penchant for giving new spins on classic silhouettes, pairing a cropped silk menswear shirt and a silver sequined floor-length skirt with a circular train. Thank you Valentino and Zendaya's extraordinary elegance… and her to die for waistline!
Wear your summer whites with Style & Flair with Panache. www.panacheconsignboutique.com
March 17th, 2022
Celebrate in Style! Lucky You!!!
Is there an "UGLY SWEATER" for every Holiday? I had a client bring in an UGLY sweater for every Holiday imaginable. Literally, Bunnies, pumpkins, Christmas trees, shamrocks, etc.
Are you one to dress for the Holidays? I mean do you wear hearts on Valentine's Day, Shamrocks on St. Patrick's Day, Bunny sweatshirts on Easter, Pumpkins for Halloween, and of course the annual Christmas UGLY SWEATER tradition, maybe even wearing a grossly oversized sequined poinsettia sweater? Not sure I can refer to this choice of seasonal garb as fashion, but it has become a trend.

I became a New Mom for the first time on St. Patrick's Day 1986, we celebrate in full color and regalia every year. This year I am surprising my eldest daughter on her 36 Birthday with a Shamrock Sweater … this should be fun!
Celebrate with Style & Flair with Panache!!!

March 10th, 2022
TIRED OF THOSE BLACK YOGA PANTS, UGGS, FUR BALL BEANIE AND BLACK PUFFER COAT? TOSS THAT WINTER UNIFORM AWAY AND LET'S CELEBRATE OUR NEXT SEASON WITH COLOR! It's that time of the year when PANTONE announces the new on trend color…
Bring on the Rochester Lilac Festival and Bring on the hottest new colors in Fashion for Spring/Summer 2022 SOFT LILCA …………. and all Shades Pink!!!
Our Panache model Natalie wears the shades of Spring /Summer 2022 so well with her Natalie Rae NY Handbags.
Visit panacheconsignboutique.com and natalieraeny.com for shopping details. Stay Safe & Fashionable with Style & Flair with Panache!
March 3rd, 2022
Tis the season for two things…
Weddings and Pop-Up Events! Panache is ready for both!
First: What to wear to 3 different wedding environments:
February 24th, 2022
Preowned Clothing is the "new" New!!!

Are you a lover of DIY? I love a good project but I have rarely considered enhancing my clothing, footwear or my carefully curated collection of handbags. If you need a good project to get you through the remainder of the winter season then open your closet doors and have a conversation with those items that ask you "Why did you even buy me?"
Here are 3 interesting tips to spruce up a few forgotten or well worn items:
Footwear: If you are a lover of canvas leisure footwear and those white or neutrals are just not as bright and clean as they once were, paint them with fabric paint. Better yet get a packet of permanent markers and find your inner Picasso. Another footwear idea is paint or stain your wood sole summer wedges and sandals to give them a new look for our next season.

Handbags: Did you know leather can be painted? Or embellished with a decals. The paint company Annie Sloan has opened up the world of DIY for your home furnishings and clothing collections. Need help selecting paint products, call my friend Tricia at The Purple Painted Lady.
Clothing: I have always been a fan of menswear shirts, leave the tails out, or French tuck one side, or tie the tails at the waist. Update yours by adding a little sparkle and replace the plain buttons with rhinestones or run a lace or jeweled embellishment down the front tab or collar tips.
It's all about the rebirth of the "New" new details… wear your personal style with Panache!!! www.panacheconsignboutique.com

February 10th, 2022
Turtlenecks for Every Season…Seriously!!!
Turtlenecks go by several names – mock neck, polo neck, skivvy, and lots more. This well-fitted garment is a type of sweater that comes with a high rolled collar, covering some or most of your neck.The turtleneck is a piece we all turn to for practicality, warmth and sophistication, but when did it become a sartorial staple? It can be traced all the way back to the world's first… knights (1500's) in shining armor wore one to protect them from chafing.Fast forward to more relevant fashion icons, when I think of turtlenecks I think of celebrities' like Audrey Hepburn during the 1940s and 1950s, when skin-tight sweaters, including turtlenecks, became all the rage. Feminism in the 70's had their turtleneck moment. They took a breather in the 80's. Then turtlenecks reentered the mainstream in the 90's with staple potential, typically worn with jeans or chinos. It was during this time that Apple's Steve Jobs began ramping up his turtleneck signature look.
These days, the turtleneck is equal parts a wardrobe staple and a statement piece, reimagined a million times over by emerging designers and luxury fashion houses for every season. Wear your turtleneck with Sustainable Style & Flair…with Panache!!!
February 3rd, 2022
Hello Winter!
Hat Season is in full swing in Upstate NY although it's a fun accessory, so many styles of hats to choose between, however some can be a bit challenging to wear.Curly girls and boys have the most challenges when it comes to wearing popular hat styles. Our curls get crushed under that warm knit dome. Long straight hair girls have the most style choices under their hats, like braided pigtails, buns and ponytails. Short hair folks well, there's probably the need for warmth when wearing a hat perhaps.
Fashionistas and celebrities are currently investing in a "Muppet" hat (bucket), an elaborate, whimsical design that reminds us of those fuzzy puppets we loved as children. I have found that the bucket hat is a favorite for many curly heads no matter the season, it allows for our curls to stay fluffy in part. But there is also the classic Parisian beret, or knit beanie with fur ball that makes locating you in the piles of snow much easier. Whatever your winter hat choice wear with Style & Flair … with Panache!

January 27th, 2022
…aahhhh Instagram! The Makeup and Beauty tutorials are endless! As a former makeup artist it's in my blood to continue to watch and be entertained. Also trying to stay relevant in to my 60's. Now let's talk Eyelids!#1 A new product promises to take care of the hooded, droopy, or saggy eyelids problems without undergoing more invasive methods. There are numerous products that consist of corrective strips that instantly contour the eyelid for a more contoured, youthful, and natural look. Strips can be 6 mm in size and are said to provide the ideal lift. They can be used both every day or when trying to achieve a dramatic look for any special occasion.
#2 Single Face and Neck Lift tape which promises to lift the eyes skyward from the corners. I am told some cleverly applied tape can lift and elongate the upper eyelid.
#3 Then you have "lifts" — a band you pin into your hair after applying the tape to just the right place in your hairline to pull the sagging eyelid — threading the bands carefully through the hole in the tapes, then remove the backing paper once you are happy, before sticking it down completely and covering it with your own hair.
I am a firm believer that early use of proper skincare will deliver a more natural aging process. But for those who need to look 40 at 60, choose your treatment carefully! Remember: Nothing lasts forever!
Live life with Style & Flair…with Panache!!!
January 20th, 2022
The Parisian Fashion Runway… for your Home!!! Parisian-Inspired Decor Will Be Everywhere in 2022
Paris has and always will set the standard for fashion in all things. Now Parisian Home Decor takes the Runway, it's timeless and cutting edge all at once. Just like the finest of garments, this charming style starts with a blank canvas—most French homes have plain walls to draw the eyes right to statement pieces, whether it be a marble fireplace, stylish furniture, or ornate decor. Similar to that of a finely designed Parisian garments enhanced with embellishments like sequin and rhinestones.
When it comes to home decor, the French know how to incorporate vintage and sustainable appeal with contemporary design like no other. While Parisian decor is rooted in historical designs, like gilded gold mirrors and crystal chandeliers, the style also dips its toes into the modern with sleek sculptures and artwork. It's no wonder Parisian-inspired home decor is one of the top trends for your living space in 2022.
Add Style & Flair from 'Head to Toe" … with Panache!!! Thank you for adding sustainable fashion & home decor to your living space.
January 13th, 2022
Chopped! I'm not talkin' vegetables!

That's what I did right before the Holiday! I needed a change and I wasn't sure what needed to be changed, so I chopped my hair. I'm a super curly girl along with 2 of my three daughters. We have tested hundreds of hair products and hairstyles. My non-curly hair daughter has what we all refer to as Beauty Pageant Hair (without extensions), long, thick, controlled and easy to style. My curly hair daughters have mastered their long luscious ringlet curls to perfection. I on the other-hand their over 60 year old mother still struggles. But I have found some freedom from changing with my aging hair style in the process.

So many hot new styles in town with cute little names – Shag and Bixie to name a couple! The Bixie is a cross between a Bob and a Pixie with feathered layers and spiky ends. It's considered funky and fresh and achieved not with dry shampoo but with a texturizing spray – to achieve the little "dirty" raw texture for the newest choppy hair style trend of 2022. So funny that we now want that messy dirty look! To simplify the Bixie cut it's – a softer more feminine version of a Pixie cut.

Try a snip here and a snip there for a little "hair" adventure… just do it with Style & Flair with Panache!!!
January 6th, 2022
Multiple layers become mandatory in the winter, we start to run out of cute cold weather outfits real quick. If you feel the same, these few tips are about to make your life (and your look) far better.

Become a layering Pro
There is a reason layering is always on-trend in the winter: It's a massively practical way to dress when it's really cold.
BELT YOUR OUTERWEAR COATS
By the middle of winter, it's pretty inevitable that you're going to start to feel some fatigue when it comes to putting on your boring old winter coat day after day. Heat in – Cold Out – Belt Up!
EMBRACE FAUX FUR:
There aren't many redeeming factors about living through really cold weather fashion-wise, but it is the only time during the year that we can add fur with just about anything to give your outfit a major luxury upgrade. If you're intimidated by a fur coat, opt for fur mittens, a furry scarf or a beanie with a fluffy pom-pom.
If you are a provocateur with a taste for heated discussions: here's a topic: UGG boots are back – to wear on not to wear?
Polarizing trends come and go, but UGG Boots remain the love-them-or-loathe-them item of the fashion world. To naysayers they are best left behind. UGG-phobics consider them as little more than the uniform of the Middle School through College age students or "I just got done with YOGA" lovers. And believe it or not, they have a royal fan club, too – well, sort of. Just take a look at images of Kate Middleton in a pair back in 2007. Fast forward to 2022, they are still here but I see less and less – which I am grateful for!
Embrace winter with Sustainable Style & Flair … with Panache!!!
December 16th, 2021

Panache Hours:
Tuesday through Saturday 10:00am-4:00p
Closed Sunday & Monday
Join 13WHAM News anchor Don Alhart and The Arc of Monroe for a special book signing event at Panache Home on Saturday, December 18 from 11 a.m. – 1 p.m. Don will be signing his children's book, "Sibley's Christmas Adventure" – a magical story of an adventurous mouse who explores Rochester's iconic Sibley building for the holidays.
Join Pamela Stiles-Nakoski Saturday 12/18 from 1-4 pm at Panache.
All creations are one of a kind and assembled by hand using vintage jewelry and ephemera. Each piece is designed to evoke the beauty of time past with the appeal of contemporary fashion.
Follow her on Instagram: @stilesnakoski
Vintage is always…newly chic at Panache!!! panacheconsignboutique.com

December 9th, 2021
I have been getting my fashion tips for the most luxurious runways for decades but TikTok seems to be the new arena for the most up-to-the minute fashions trends.It's been a difficult year for us skinny jeans lovers. Recently, TikTok , Gen Z's go-to platform declared skinny jeans are out, alongside side-parts and the laugh cry emoji (who knew?). Since realizing these proclamations, it has left many millennials and other fashionistas wondering, "What do I wear now?" My suggestion: part of the Boomer Generation (1946-1964) is balloon jeans, also known as bubble and barrel pants. They're loose, like the straight-leg styles that Gen Z approves of, but also boast a millennial-approved high-waist and tighter ankle hem. Hmmm. could it be that we "ALL" agree on something?

Even if you don't base your wardrobe off what's cool on TikTok, you have to admit: After almost two years of sweatpants, athleisure, and work from home comfort, performing the ever-seductive jumping-and-pulling dance to put on a pair of jeans so tight they might as well be leggings sounds less and less appealing. Why not embrace styles like full leg-baggy jeans and cargo parachute pant styles. Trust me these styles will not make your legs feel like they are trapped in sausage casings but make you "on trend" with style and comfort!
Shop for Style & Flair with Panache! panacheconsignboutique.com
December 2nd, 2021
Aging? Who Me?Crows Feet, Laugh Lines, Frown Lines whatever you want to call those uninvited lines on your forehead, eyes and smile area, today is the day to start addressing them. Wrinkles can have causes that aren't due to an underlying disease. Examples include age, a long time spent in the water, history of chronic sun exposure, or weight loss. Having been in the Makeup and Skincare industry for a fair amount of time, I can only tell you that early skincare before the aging process really starts doing its damage is key! Facials, serums, day moisturizer with SPF and a rich emollient night cream are your best weapons.
There is always Botox, Fillers and Collagen injections are also favorite options for those of you interested in fighting the aging process. I can't stress enough the sooner you begin a skincare regime the more likely you will love yourself.
If you want to laugh your heart out and get a few life lessons, read quotes by hilarious and inspiring Phyllis Diller. My favorite is…
Thanks for living life with Style & Flair … and a great BIG Perfectly Panache Smile!!!panacheconsignboutique.com
November 18, 2021
OH NO…Where to GO??? Shopping Guide for Rochester.Remember when Santa was available at every local Mall? Better check where Santa and his elves will be this year before you and your babes get all gussied up for that photo moment. Santa will have limited visits and limited hours at fewer than normal locations. As a young mother I can remember dressing my three daughters in matching dresses, fussing with their hair and crossing my fingers that one of them wouldn't have a melt down just as it became their turn to sit on Santa's lap and SMILE!!!.
As a retail "SHOP" girl since the 80's I can remember the traffic jams, the crush of shoppers in the aisles, the jammed parking lots and the long, VERY long extended shopping hours. COVID is still with us and so is BLACK FRIDAY & SMALL BUSINESS SATURDAY. However, there are more and more Pop-Up Shops, satellite shopping opportunities at Country Clubs and in climate controlled environments for area creatives, artist and designers. So skip the chaos of the BIG BOX, join in the growing habit of shopping ONLY at our still surviving Local Small Businesses when possible. Visit as many events such as Good Vibes, THEMATA, The LUCKY FLEA and The Brainery Events… and of course Panache Consignment!If you want to invest in a perfect Holiday Gift with a Vintage flair of Christmas's gone by consider Sibley's Christmas Adventure Book and Plush "Sibley" the Mouse written by local Newscaster Don Alhart of WHAM Channel 13. Maybe some of you will remember that glorious local department store Sibley's Lindsay & Curr. OH SIGH!!!!! Don captured the magic of Christmas as "Sibley" ventures through a Christmas. (no spoiler here!) The ARC of Monroe Foundation is the recipient of the sales of this glorious story, available at Panache Home at Brighton Commons.
SHOP LOCAL & SHOP SMALL BUSINESS ,,, with Style & Flair with Panache!!!
November 4, 2021
While many people associate long hair with youth, keeping your hair long and stick straight can actually make you look older than you are. Straight hair also looks less voluminous than hair with a bit of body, mimicking the natural loss of volume that tends to accompany the aging process. Long hair after 40 doesn't automatically make you look older, but since hair thins as you age, pump up the volume with layers and movement around the face.
So I did a thing, while letting my "color" process I flipped through a beauty book and found a new style that updated my love for the '80's and through caution to the wind. Put my trust in the scissors of my stylists and voila a new style and energy to me locks appeared.Living life with style & flair…with Panache!
October 28, 2021
Bring on The Holiday Shopping Season…never too soon to SHOP Sustainably!
57 SLEEPS…OMG!!!
There's a reason your online order is taking longer than it should to get to your doorstep; there's a global shipping crisis and unfortunately small businesses are taking the brunt of it. But NOT Panache!!!Major retailers like Costco and the Home Depot have resorted to chartering their own cargo ships and aircraft to maintain their supply chains.
Here's the answer: DO YOUR HOMEWORK : MAKE A LIST OF SMALL-BIZ OWNED SHOPS : SHOP EARLY FOR BEST INVENTORY SELECTION and when you can BUY LOCALLY SOURCED ONLY!!!As always SHOP Sustainable Fashion, Furniture and locally sourced Products. We need YOU to Keep Rochester a Retail Powerhouse…Shop Sustainably with Style & Flair with Panache!!!
October 21, 2021
When it comes to Instagram swagger, age doesn't matter.Since YouTube first began paying a share of its ad revenue back in 20071, the internet has provided a wealth of opportunities to make money. Now, content creators across a multitude of platforms – from Instagram to TikTok – are charging thousands for a single brand mention.My all time fav is Iris Apfel … to date she is 100! What a life.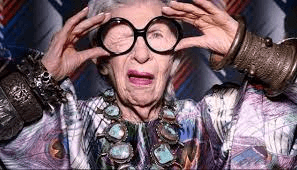 Becoming an influencer isn't just an exclusive career path for the younger generations. In recent years – partly thanks to smartphones removing the need for expensive, complex filming and editing equipment – there's been an influx of a new type of content creator: the Granfluencer.Granfluencers – aka content creators over the age of 65 – are taking platforms once dominated by Millennials and Gen Z's by storm. They're not simply doing it to entertain the young 'uns, either, as they're also making a significant amount of money. Web-savvy seniors are racking up thousands, even millions, of Instagram followers. by posting pics of themselves in scintillating outfits and other celeb-worthy snaps.You can't always keep your youth but you can continue to live with Style & Flair with Panache!!!
October 14, 2021
My legs have gone under cover for the Fall/Winter Season in an effort to improve my circulation. My new favorite new early fall accessories are Black toeless support stockings. Just pray that I don't dislocate a body joint putting them on or taking them off.Thanks to Dr. Pyne at The Vein Institute and his very educated, comforting and fun Team, in 3 months time my legs will be ready for Boating Season!
LEG CARE FROM THE INSIDE OUT:
1. Eat right.
2. Avoid sitting all day.
3. Take showers.
4. Elevate your legs.
5. Don't smoke!

1. Exfoliate your legs with a body scrub.
2. Dry brush your skin regularly.
3. Use a hydrating body wash in the shower.
4. Shave your legs regularly.
5. Apply body lotion or oil immediately after showering.
6. Switch on a humidifier indoors.
7. Walk. The Surgeon General recommends the 10,000 steps a day program to maintain a healthy weight and to build bone and muscle mass, which contributes to overall leg health.
Take care of those legs with style & flair…with Panache!!!
September 23, 2021
September 9, 2021
Fashion Challenge:
#1 Why Can't you wear White after Labor Day? I promise, you won't get struck by the Fashion Police if you do!
It's not that you can't in fact many designers continue to show and offer white and sister hues of white year-round. But after Labor Day wearing white is always a topic of conversation in the Fashion World.

#2 When did this whole etiquette thing about No White after Labor Day begin?
When the summer months were over, affluent residents would leave the city for warmer vacation spots. Since Labor Day typically represents the end of summer, a 'rule' was established that you shouldn't wear white after Labor Day if you didn't have the money to take fall and winter vacations, or invest in a new seasonal wardrobe.
#3 When did Wimbledon change to all-white?
The rule dates back to the 1800s when the sight of sweaty patches on colored clothing was seen as inappropriate. It was adapted to the "predominately in white" rule and adopted by Wimbledon in 1963 before evolving in 1995 into the "almost entirely in white rule". LOVE
Wearing white only between Memorial Day and Labor Day now signified by being part of the In-The-Know Fashion Club. But doesn't it also just makes sense to us on some basic, weather-based level? Labor Day marks the end of summer when you pack up your breezy white sundresses and get out your fall and winter wool. It's a transition point, marking the changing temperature and the return to school, work, and regular life that autumn brings.
I'm all about Style & Flair with Panache, no matter the color of the garment no matter the season!
August 26, 2021
Anything colorful and bold is the way to go. Neon, YES, definitely neon is a summer favorite too. Currently colorful swirls and marble designs are trending. There's even a snake print and crocodile print. Of course, there's also the French manicure from the early aughts, which has gotten a 2021 upgrade. Most requested is a nice sheer pink base with a deep smile line for the French tip.
So I did a thing, I actually gave up on manicures during COVID and decided to tend to my own fingernails moving forward. The increasing availability of gorgeous nail stickers or press-on nails means you can easily add artistic flair to your own mani-pedi without spending much money or time and without damaging your digits. Also, if you prefer to go natural, one word of advice, please keep your cuticles oiled.Cuticles tend to get dry, especially in this day and age when we're always using hand sanitizers and washing hands. Just one more thing, the length of manicured nails currently is baffling to me! How does one function with the this crazy "stiletto" nail trend? Looks a bit painful to me.
August 19, 2021
Don't have a green thumb? Me neither, but when it comes to floral fashion… Certain pieces define each season; cozy knitwear in fall, exquisite outerwear for winter. In the heat, it's undoubtedly any one of the best floral dresses for women—a meadowy wildflower print, a bold blooming pattern, or something more dainty. Just ahead of fall, you'll get plenty of wear out of a new style or two. Maybe a few party, alfresco dinners, or wedding invites have come your way. So, why not seek out a new style or two to ensure a stylish floral moment, are you daring enough for a leg-baring mini or a sweeping maxi to carry you through the workweek and weekend? Even better, you can transition your favorites to cooler weather adding accessories or an extra sweater layer. Floral dresses are inherently feminine. Think effortless slips, pretty mid-calf length styles boasting sophistication for the office or an event, and large-scale floral blooms covering voluminous silhouettes for statement-makers. Then the new trend of corseted bodice, meadowy motif, or a frilled neckline which exude sweetness, with an affinity for romanticism are always an option. Shop Sustainable Fashion with Style & Flair with Panache!
August 12, 2021
Bring on the Rochester Sustainable Runway : Green Visions of The FutureThis is going to be a first for Panache Vintage & Finer Consignment & the Annual Greentopia Dinner on The Bridge. Dinner on the Bridge will take place on August 19th at 6PM! THIS IS A SOLD OUT EVENT!!!
Visions of the Future. The annual Dinner on the Bridge supporting Greentopia – Green Visions Program. One of Rochester's most elegant summer events, complete with a three-course farm-to-table dinner from very popular The Cub Room plus dessert, cocktails, silent auction, a laser show, fireworks, and a first-of-its-kind fashion show on the bridge featuring Panache Vintage & Finer Consignment and The Op Shop highlighting sustainable fashion and accessories.Panache has teamed up with Stacy K Floral on Russell Street and created 11 Luxury & Vintage Runway looks and floral everlasting vintage hats embellished by the master floral artist herself Stacy K along with her creative team at Stacy K Floral.A Green Future is our goal while living a sustainable life with Style & Flair with Panache!!! www.panacheconsignboutique.com
greentopia.org/DinnerOnTheBridge21
August 5, 2021
We are on the move again…and if you are smart you'll wear a footwear favorite and a mask!!!
Designers have been hinting at it for a while, but clogs are shaping up to be one of the "It" shoes of the year, and they might just stick around for the next. Although they've been known to many as "ugly" shoes, people's priorities have shifted in the past year, and comfort has outweighed aesthetics in many areas
You name it: plastic, leather, horsehair for uppers. Wood, Rubber, or cork for the sole. Open toe, Mule or slingback. Studs, embroidery or fur embellishments. The CLOG is here to stay…again!
Are you familiar with the Dutch klomp? They are also known as "wooden shoes". The Dutch inspired footwear but don't expect to see the locals running around in them. Bring on fashion footwear 2021 the re-imagined clog is the frontrunner.
Elevate your footwear and heel height this season with Style & Flair, with Panache!!!
July 22, 2021

Personally I like seeing green!!! Since my business is sustainable fashion, furniture and home décor, green has become my favorite color. Thankfully, fall fashion and designers are onboard with my choice of color and a few other favorties too.

Take note of Fall's emerging color trends. As in autumn seasons past, there was a noticeable shift in 2021 to traditionally warmer tones, like clay and army green. Brighter colors, like fuchsia and silver, were also notable color combos on the runways. Discover what shades are "your" shades for fall, and get ahead of the game by shopping your favorite hues right now.
Lucky for both of us, I have just released an amazing assortment of transitional early autumn, fall clothing to wet your tastebuds for our next glorious season.
Life life with Style & Flair with Panache!
July 15, 2021
Breaking Up is Hard to Do … not really!!!
I've broken up with at lest 4 hairdressers in my lifetime and in each insistence I carried great guilt thereafter. There were numerous reasons why I had to make a break from each one and have moved way beyond feeling guilty for making a change from time to time. I love to network, to see how other entrepreneurs and small business owners function and cater to their clients. It's fun to connect with creatives or perhaps reconnect with them. I have always had a love hate relationship with my hair, its been fun seeing what numerous talented stylists can do with my locks.
FAST FORWARD to yesterday when I revisited my last "BreakUp" Stylists, we had a blast getting reacquainted all the while he colored, styled and gave me a great BLOW OUT!!! He and I agreed that it might not be such a bad idea after all for some people to have a few hairstylist in our arsenal for those last minute styling needs.
…just for the record and I mean the RECORD breaking HEAT INDEX, RAIN and MUGGY FRIZZY HAIR WEATHER… my guy Robert had his hands full of HUMID CURLY HAIR CHAOS to deal with!

Thanks for living life with Style & Flair …with Panache!
July 8, 2021
To BELT or not to BELT? MEN: no one wants to see you walking around hiking up your trousers. Like women with brasseries, the first thing many men do is unleash that confining strap around their waist. The relief is heavenly for both.Many of us women had a lot of cute outfits planned for last year that we couldn't wear. Since we have been "release from confinement, it's time to fall in love with getting dressed up again, which is where this trend comes in! We all need to have at least one belt in our wardrobes. Whatever your thoughts on this accessory, it is practical and always capable of holding up your baggy trousers. But we often treat it as more of an afterthought.
Belts have gotten an upgrade in 2021. We are just after wrapping our heads around statement belts. However, more and more influencers and designers are bringing back the mid-section belt. You can use it to cinch in your dress, blazer or jumper. This trick has been around since the early seventies and is a great way to add some definition to your figure.
Diane Keaton (I'm a fan) is known for this cinched look for as long as I can remember. Enjoy creating your own cinched waist style with flair…at Panache!!!
July 2, 2021
On a mission for a favorite hat? Not a "Hat" person you say? Your skin will thank you if you can become one! So many styles of hats to choose from like visors – Tony's favorite, to baseball caps – Kim's fav, to the stylish 2021 bucket hat. Not convinced I'll ever wear one of those. Nikkis favorite the small brim Fedora to protect that face we all love to see on our tv.
I'm a huge fan of the Havana and Panama Style brimmed hats. They tend to have a wider brim and cover the face and chest area. I suggest continuing with your sunscreen because the sun reflection off the water is still going to find your unprotected skin.
June 24, 2021
There are three garments most women dread going in to a store and trying to buy.In order of frustration: Jeans, Bathing suits and Intimate Apparel.
Admit it, sizes change every season. Most clients that shop and continue to support my small business at Panache Vintage & Finer Consignment say the worst season for their fluctuating weight , was COVID Season!!! UGH!
BYE BYE ANGELS!
Victoria Secret let out a "BIG Secret" announcing there are no more feathers or diamond studded bras adorning their Runway.
They listened to what REAL Women Want and they are attempting to redefine their brand along with the meaning of "sexy".
BRAVO to VS for wanting to become a leading global "advocate" for female empowerment . Their biggest move was removing Jessica Rabbit shaped and scantily dressed models. Bold move, but will women buy it?

The VS Runway gets really interesting this season with seven women famous for their achievements help to launch and rebrand the VS label. The Executives at VS proclaimed they needed to "stop being about what men want" and to market to their customers who were wearing their garments. Hallelujah!!!
Now shimmy into those jeans and good luck with that bathing suit season…Intimate Apparel should be more comfortable and closer to our "right-size" for what REAL Women Want!

June 10, 2021
Lyrics: Shorts Shorts by Royal Teens… Hey, man, dig that crazy chick… Who wears short shorts?
We wear short shorts
They're such short shorts
We like short shorts
Who wears short shorts?
We wear short shorts … sing along with me, you know the song!!!
Shorts are coming back into the outfit rotation.
Guess whose short trends have gone shorter this season?
If the shorts men are reaching for this summer are slightly more cropped than the ones they've worn in the past, they're probably perfect for Summer Fun 2021. My future son-in-law had to explain the benefit of shorter shorts to me.
Women's Summer Fun 2021 short trends range from the classic, it will never go away Denim Cut-Off whether it's long, short, rolled. or frayed, it's still the fav. Styling is the name of the game ladies. Think Lace and crochet bralette tops for those who dare to go bare.

Let's admit something, if your legs don't look good then, well … do what I did!!! Call the Vein Institute, have a consultation to get your limbs in order for the season. It's not a pretty topic to discuss let alone have to look at those spider veins and bulging varicose veins, but there are so many options to rid of the throbbing, painful, and swelling road map that hard work and poor circulation has developed on your legs. I'll report back after my treatment.
Keep your legs in shape with style & flair … Live life with Panache!
June 3, 2021
The countdown to the first day of Summer 2021 is just 19 days away.
If you are like me I crave the sun, I always have. My vacations have always been near a shoreline with sand in my toes and a cabana boy refilling my cocktails even before I waved my hand ******* SNAP…I just woke up from that dream! But sun makes me feel good and up until last month I thought I was doing a pretty good job applying my sunscreen so that I could enjoy the rays safely. GUESS WHAT!!!!!!!!!!

Long story but the short version is I was long overdue for a Dermatologist appointment for a number of "Issues" and BAM… just like that it's time for my first cut to remove a cancerous spot! Shout out to my Dermatologist and her sensitivity with the fact that I will be adding another scar to my already interesting "roadmap" of previous procedures: 2 hip replacements and a C-Section! I told her no worries I embrace my imperfections and they makes my story more interesting!!!
So here's the SUNSCREEN message: Many sunscreens are being recalled recently due to higher than approved BENZENE levels. Check your product ingredients. With summer just a a few weeks away, you'll definitely want to make sure that the sunscreen in your cabinet doesn't contain Benzene, a known carcinogen that can increase the likelihood of developing leukemia.
May 20, 2021
It's a New Year and a New Season! Open those closet doors and get re-acquainted with your clothing collection. Some of you may have been wearing your regular favorites right along through the Covid lock down, others (many) adopted a "comfort uniform" not suitable for public viewing
With many offices and businesses calling back employees and reopening to full capacity all that money you saved NOT buying new garments should be burning a hole in your pocket at this point. This would be a good time to reevaluate where you spend your clothing allowance and how you invest. Millennials and Gen X'rs are more focused on vintage and the sustainable platforms, Thank God!!! Increasingly, customers want to have a positive impact on the environment. Research shows that 88% of consumers want brands to help them be more environmentally friendly

FAST FASHION has had its moment! Quality and luxury are all the rage. Resale and consignment industry is expected to hit an all time high in the coming years. The fashion industry is known for creating trends, and now it's working on its most important trend yet: sustainability. And unlike some questionable fashion decisions, this is a trend all consumers can get behind.

Reports suggests monthly clothing budget is on average 5% of your salary annually. Get your calculators out, time to go shopping locally! Shop with Style & Flair…with Panache!
May 13, 2021
Post Lockdown Fashion!
After a year of no plans and not much shopping, it's understandable if your wardrobe could use a little updating. Trends come and go at a rapid pace, and it can be hard to keep up with them, even during the best of times. But with warm weather coming and things starting to look brighter and safer in the near future, you may be thinking about outfits to wear out in public again. Just remember to be kind to the environment with choosing your garments.
You certainly don't need to go on a shopping spree if your wardrobe is feeling a little dated—you can simply add a few trend-forward pieces, and they'll make a world of difference. Remember… SHOP LOCAL SUSTAINABLE FASHION FIRST! I selected a few specific items that are especially of-the-moment, and you can get them for a relatively inexpensively.
1. Wide Leg / High Rise/ wider Hemline and movement at the ankle
2. Blazer with bare midriff wearing a bandeau or bralette.
3. Dress trends look like: floral Mumu's, gunne sax – think Little House on Prairie, some say that free-spirited whimsical comfort allows the real natural beauty to radiate through the COVID CHAOS! You be the judge!!!
Thanks for living life with Panache!
April 29, 2021
The Big Happy (unexpected) Adventure
On April 10, my sweet and happy 3-year-old grandson, Henry (also known as The Big Happy), was diagnosed with leukemia. We are so very proud of how incredibly brave he's been throughout the start of his long adventure. He is an amazing kid and we're grateful for the care he's receiving at Rainbow Babies and Children's Hospital in Ohio.
Henry and his family are appreciative of the love and support they have received thus far. Now we invite you to "wear" your support and share Henry's adventurous spirit! Chose one of these items and then, more importantly, go on an adventure with friends and/or loved ones and make a memory to honor Henry who lives for his adventures. You just never know when your world will get flipped upside down and you will need to call on those memories of carefree adventure days.
Any funds raised from this sale will be used to support this and other adventures for Henry, and the places where his adventures will take him like the Cleveland Zoo and Rainbow Babies and Children's Hospital.
Thank you in advance and please live a full and adventurous life every day!
April 22, 2021
According to the official website, the theme for Earth Day 2021 is 'Restore Our Earth', which focuses on natural processes, emerging green technologies, and innovative thinking that can restore the world's ecosystems
When it comes to the textile industry, what changes can be made to insure that Restoring Our Earth is a top priority? How does Fashion play a part in the restoring of the world's natural processes?Here is a great question we can all relate to and how it affects our environment.
QUESTION: How much energy to make a pair of jeans?
ANSWER: Traditionally, finishing a pair of jeans requires an average of 18 gallons of water, 1.5 kilowatts of energy and 5 ounces of chemicals. Why are jeans so bad for the environment: Pesticides. Water consumption isn't the only ethical concern with denim. While cotton only takes up 2.5% of agricultural land, it accounts for 16% of all the insecticides and 6.8% of all herbicides used worldwide. Pesticides can be highly toxic and create a hazardous working environment for cotton farmers. So you may ask, is our favorite LEVI'S Denim safe? Levi's has made strong commitments to sustainable denim production, including significantly reducing water use. Levi's has pledged to reduce the hazardous chemicals used to dye and treat its clothing, and is aiming for the elimination of hazardous chemicals.
Give the Earth a Hug today!!! It's going to take every single human being to Restore Our Earth! It's taken a beating lately! Live life with sustainable Style & Flair…with Panache!
March 25, 2021
High Rise Loose Fit & The Love for Graphic Tee'
We all have had them, maybe some still do! Those favorite Rock Band and Music Festival Tee's that hold so many great memories. Well, they are back and being reproduced for that post Covid uniform statement piece.When it comes to the list of your wardrobe must-haves, there's a strong chance your t-shirts rank pretty high up there as tried-and-true staples. After all, that perfect tee can act as the ideal base layer to a smattering of top-notch outfits.
How to wear your "Tee"The High-Rise Loose Fit trouser denim is the suggested pairing for women, along with the safe harbor blazer or trench coat. Visit theluckyflea.com and Lucky Strike on Instagram for a collection of sustainable vintage t-shirts. Take a walk down memory lane.
Go ahead, I dare you – to wear something other than your sweatpants or yoga pants out in public! In fact, I hope your closets are screaming to come out and play. We are ready for the after party at Panache when you are!!!
March 18, 2021
I have to admit I don't watch the Grammy's, I am more of a day-after highlight scanner.
Not that I don't like music and the Stars, but I don't have the patience and really am a bit behind on the current music scene to enjoy the event.
Now let's talk GRAMMY fashion and you've got my attention.
My three favorite fashion takeaways from the "highlights":
I thought Billie Eilish and House of GUCCI played her style well. I enjoyed the fact that she wore a hat and gloves. Her Nail technician must have had a hey day matching the GUCCI pattern on her tips!
Beyonce "Queen Bey" that powerful and creative Statuesque Mom, Wife…and oh yeah winner of the most Grammy's 27 to date! She wore her leather Schiaparelli Haute Couture outfit with yet again gloves with gold tip fingernails painted on the gloves to perfection!
My favorite was…Taylor Swift for her floral Oscar de la Renta mini frock and matching mask. It was fun, had great stage presence and there was no worry of a costume malfunction! Thank You Taylor for sending positive and appropriate vibes to your audience base!

Mask Up and Welcome Spring with these incredibly fashionable and musical Female Artists … with Style & Flair. It's time to have some fun again with Panache!
March 11, 2021
He asked, I said "Yes", then he asked if I would help choose the ring, I said "Yes"! Then he asked her and she said "Yes"!
2021 Wedding Gown Trends: Shoulder and sleeve adornment Ridiculous Ribbon, feathers and tiered tulle full skirts and embellishments Obnoxious Bows front or back
MY FAV TREND: Square necklines.
I will add that the craziest trend for 2021 seems to be the outfit change not only for the Bride but her bridesmaids. Say "Bye Bye" to those matching uncomfortable "UNIFORM" Bridesmaids dresses that rarely fit most body types properly without a significant amount of altering. I have always been a fan of Bridesmaids wearing the same if not similar color palette but never does the same dress style fit all body types. So maybe the outfit change is a trend to keep? Stay tuned…
Love being The MOB… with Style & Flair with Panache!!!
March 4, 2021
The Pink Purse Challenge for MARCH 2021 … it's Time for WOMEN TIES!
Borrowed from Women TIES CREATOR:
"On this significant 3rd day of March during Women's History Month, when Women TIES was created 16 years ago, to the moment you are reading this Wednesday Wisdom editorial, I remain committed to strongly encouraging women to spend their money with other women as often as they can by putting their money in another woman's hands, bank account, or pink purse. We have a duty during this month, of all months, to do something to make pay inequality less stark by deciding for 31 days to hire another woman, buy a commercial product from a woman entrepreneur instead of a national store, purchase a service provided by a female business owner, and go out of your way to share our message of supporting women financially. Will you do it? Will you join me in this pink pledge?"
"I call living this 'pink purse' mission my dream and our organization's purpose. With your help, we can continue to make a difference in 2021 like our foremothers did to make some big and small positive pink impacts in our world" – Tracy Chamberlain Higginbotham Women TIES Founder.
SHOP* EAT * SUPPORT … ALL LOCAL WOMEN OWNED BUSINESSES NOT ONLY THIS MONTH OF MARCH BUT EVERY DAY!!!The future is ours to capture … live it with style & flair with Panache!!!!
February 25, 2021
If you're like me you are also missing reflexology treatments and routine pedicures due to COVID precautions. But a special person in my life found the most amazing substitution for me for those stimulating and much needed missed treatments.
You see my birthday was this week (yes another one) and my poor little retail feet ache more than ever! But that very smart and attentive special person in my life treated me to the best of the best foot massager and put me on cloud nine, and my feet – literally!
The Cloud Massage foot, ankle and leg massager uses a deep kneading Shiatsu technique to improve blood flow, reduce inflammation, stimulate muscle recovery, provide pain relief, or offer pure and thorough relaxation after a long day. The adjustable base on the massage machine can be positioned with amazing comfort to work the muscles of your feet, ankles, or calves!
I LOVE IT!!!

If you don't find me working at The Happy Corner at Panache I'll be home (no place else to go) with my feet being heated and kneaded and moaning my way into paradise.
…thanks for living life with Panache!!! panacheconsignboutique.com

February 18, 2021
I'm not a fan of socks. My 45 years in retail have created many challenges involving me feet. My delicate "support system" find great discomfort with the ridges, seams and the shifting of socks. I've tried cashmere, cotton and silk blends, I've tried knee-highs, ankle and athletic styles – Paul (Bunyan) and I just struggle with footwear discomfort daily!
With that being said there are multiple benefits to wearing socks. The biggest benefit is clearly warmth so take note: Some people think wearing any kind of socks all day, every day can be really bad for your feet, causing them to get smelly and leaving you with health problems. As long as you're not wearing the same pair of socks day after day without washing them in between, you really don't have anything to worry about. I'm not one for tight toes while sleeping, so loose sheets and bare piggies is my choice. What you might not know is wearing socks while sleeping is known to increase blood circulation but it can go another way too! Turns out, blood flow decreases if you choose to keep your socks on for a very prolonged period of time. …and then there is this: Bromodosis, or smelly feet, is a very common medical condition. It's due to a buildup of sweat, which results bacteria growth on the skin. These bacteria cause bad odors. Fungal infections like athlete's foot can also lead to bromodosis. So adorn your delicate feet with the warmest fuzzy socks you can find to get you through the finals days of Winter 2021 … just wear them with Style & Fair with Panache
February 11, 2021
CABIN FEVER & SPRING FEVER… now is the time to declutter your life and DOWNSIZE to "RIGHT SIZE"Now is the time of year when many us get a little antsy. We have exhausted our "to do" list during the winter and COVID stay at home suggestions and the itch to get out and about is knocking at our door. Please continue to stay safe and get busy occupying yourself with cleaning the china cabinet, sideboard and drawers of linens, silver and collectibles. In other words, box and donate yourself into a "Spring Cleaning" frenzy…cause your kids don't want most of your stuff anyways!!!
KIDS DON'T WANT IT: STEAMER TRUNKS & LUGGAGE:Trust me, every family has at least one steamer trunks from the 19th century. They are so abundant that they are not valuable unless the maker is Louis Vuitton, Asprey, Goyard or some other famous luggage house.
CHINA & SILVER-PLATED ITEMS: Your grown children will not polish silver-plate, this I can guarantee. Formal entertaining is not a priority these days. Box it up and donate it!
LINENS: If you have collected fine linens over time – congratulations! Allow me to inform you, most of your kids and grandchildren don't even own an iron. The pillowcases, tablecloths, and christening gowns just don't hold the same appeal to our younger generations unfortunately.
Put your Cabin Fever energy into your Spring Fever Cleaning. By doing so you'll be ahead of the game when COVID restrictions lift! Thank You for living life with Panache!!!
February 4, 2021
More Jeans less yoga pants! HORAAAAAYYYYYYYYYY!
Covid has brought on a lot of changes in how we dress these days. But one thing I have noticed with our Panache Shoppers, and I'm glad for it, is that women are wearing less yoga athleisure wear and more attractive "street-wear". The Fashion Runway is eager to make a comeback and Panache is ready!
Jeans… a staple in most wardrobes – right? Well try the on trend Criss Cross Jeans out for size!
As the name implies, the Criss Cross jeans feature a crossover waistband (that should be shown off via a cropped top or a tucked-in shirt) and an on-trend loose fit leg. They come in a variety of washes and there's even a shorts version to look forward to wearing come spring. To complete the look, add an oversized blazer and a pair of ankle-tie heels which you could tied around the hem of the jeans. Make it your individual style with flair!
Thanks for living life with Panache! panacheconsignboutique.com
January 28, 2021
On the heals of our very stylish and extremely successful display of political First Ladies at the 2021 Inauguration, longer style coats are in! YAY! Pantone 2021 Colors are Illuminating (yellow) and Ultimate Gray …try a splash of color…I dare you!
Go all out this season a try one yourself, perhaps a playful BOHO version with an intricate folk-inspired style. As the temperature starts to drop and rise, add some layers of delicate embroidery and lace to keep your outfit climate controlled. It is one of the best transitional garments you can have in your Spring 2021 Collection.
HOW TO WEAR: The intricate tapestry on each piece of outerwear looks great with a monochrome black or brown ensemble, or choose it in a series of other colors for a bright and interesting choice. This trend is easy to style and looks fantastic on every body type. Wear the 2021 duster and trench trends, just wear it with Style & Flair with Panache!!!
January 21, 2021
When it comes to the White House, fashion goes beyond looks. With our First Lady and now a Madame Vice-President, we will have double the pleasure. These brilliant, strong and educated women will make fashion choices with strong messages, as they slowly become more exposed to the world! I most enjoy how these women are embracing sustainable, American up and coming fashion designers.

Oh What a Day: 1/20/2021
THANK YOU DR. BIDEN The incoming First Lady, Dr. Jill Biden, selected her ensemble carefully. Her custom "ocean blue" coat and matching dress set made in wool tweed with a matching silk face mask was created by the female-founded American brand Markarian. The color blue "was chosen for the pieces to signify trust, confidence, and stability," the label said in a press statement.
BRAVA MADAM VICE PRESIDENT
Kamala Harris choose wisely as well, to honor first herself, her dedication to family and America. But also for those who paved the way before her, a nod to Shirley Chisolm who also used the color purple and the adornment of pearls on her campaign trail.
Careful where you walk "glass ceilings are being broken everywhere" GOD BLESS AMERICA.
January 14, 2021
FACEBOOK is my first Love on Social Media and still my go-to when I have down time. I vowed as a resolution for the New Year (not that there was much left to Give-Up) to commit to a digital detox and take a "Pause" from my personal account for the month of January, promising myself to only post something positive once a day and NOT to scroll…PERIOD!!! It's a hard habit to break I have found.
My favorite part of FB is the "memories" that pop up every day! I have laughed, cried and screamed with some of the images and videos that have been sent. You have to know that my 3 daughters, 4 grandsons and families consume so many of those favorite memories. With that being said, the Rochester Fashion Runway has been part of my life since 1980 and every minute since I entered into the Social Media World.
What a walk down memory lane to be reminded of so many Fashion Show Runways along with those backroom chaotic moments that ensue to create those magical catwalk moments. The Rochester Fashion industry professionals, models and volunteers that work together to delivery a stimulating display of fashion and entertainment are greatly missed! I miss generating those unusual Perfectly Panache outfits that so many love when the models take the stage, but wouldn't dare to wear themselves!
My hope is that 2021 will allow us to take the Rochester Fall Runway safely and experience those costume malfunctions, split seams and fashion gone bad moments again. Thanks for living life with Panache http://www.panacheconsignboutique.com
December 17, 2020
Well, it's almost a wrap. Holiday gift giving season is just 9 sleeps away! Yup, If you haven't been paying attention, you are now in the single-digit zone and it's probably too late to get your gifts delivered on time. Time to wrap it up!!!When those well thought out gifts do arrive or magically appear under the evergreen real or faux tree, is it a magical wonderland of well wrapped and common themed embellished presents? Are you the type that uses last years boxes and gift bags – you know the ones with the one broken corded handle? Or maybe you use the Sunday comics? I myself use the same Mackenzie Childs miniature woven sock with a gold kiss clip to roll numerous Ben Franklins in to, then carefully wait for the right moment and slide that into my 3 daughters hands. This is their favorite tradition … FYI!!!
Speaking of daughters and traditions, they have now all adopted my former wrapping chaos process of matchy matchy – complimentary gift wrap patterns and perfect placement of gift boxes under their own Christmas trees. May your Holiday be extraordinary…with style & flair with Panache!!! BRING ON 2021
December 10, 2020
Tis the season to Sparkle and Share Joy. Or is that Spark Joy and Share? Remember the Marie Kondo "Tiding Up" lesson about cleaning, organizing then consigning or donating your unwanted, unused, and forgotten objects and clothing rejects?
Apparently for many the time has come to revisit this concept, because boy oh boy have requests for consignment picked over the last month. Now maybe it's because many have opened their closets for the first time since COVID work from home orders were put in place and their sweatpants are now in shreds or maybe, they needed a new outfit for their Thanksgiving ZOOM or video call. The "Spark" has been lit and the "Joy" is happening!!! Joy is defined as: a feeling of great pleasure and happiness. Just remember in the purging process to hold on to that :Happy Pink" cashmere sweater because pink is dominate in 2021 trends. Also, those high-waisted pleated front wide leg pants that you once could belt before the COVID 15 joined your waist line, they too will be all the rage for streetwear 2021.
So before you purge and Spark Joy – Ponder your choices. Remember Quality vs. Quantity and Sustainable Luxury with Style and Flair is always the best investment … with Panache of course!!!
December 3, 2020
Don't become "The Lonely One Click Shopper". Do you miss the adrenaline rush of in-person shopping? Ready to go out, dress up, buy fancy things again? Do your research and follow the safety rules. There are still lots and lots of small businesses allowed to remain OPEN still offering that good old Customer Service for you this Holiday Season. I know one thing for sure, people are really looking for value, quality and timeless pieces now. So instead of mindlessly buying multiple "fast fashion" pieces now referred to by many as the "Lonely ONE CLICK purchase", make your list, wear your mask, and SHOP LOCAL! I get the feeling the focus will be on owning a couple of really good things that will transcend trends. But human beings are creatures of comfort, they like routine and are eager to go back to the way they lived; so I don't think the new normal can be pushed upon humans just yet. The only new normal will be that you will be wearing masks a lot longer, but in terms of the way people dress and shop, it will go back to the 'old' normal. Shop with Style & Flair in person with Panache!!!
November 19, 2020
No…you should not wear your jammies to the Thanksgiving Table!!!
As we head into the holiday season, with Thanksgiving first on the roster, consider revisiting the summer sensation style The Nap Dress with an autumnal twist to bring back the same warm energy to a cherished time with family and friends. Wait…back up…The Nap Dress???
With warm weather firmly behind us, this summer's most viral trend, a nightgown-like, flowy dress The Nap Dress is still a hot ticket for some, slowly being replaced by the Fall/Winter puffy sleeve neckline and shoulder features. I am a firm believer that comfort is still first and foremost for most of us. Since many spend the majority of our day Zooming with camera positioned from the waist up, it seems adding an element of interest in our attire choice from the waist up is a common goal for many. Hence interesting shoulder treatments and necklines features.
Cozy is the new favorite style in the Fashion Blogging world. Perhaps Little Women Nap Dress isn't your vibe, just please, leave your jammies in the bedroom this Thanksgiving, try adding an interesting fashion neckline from the waist up and dig in!
#cozyvibes while Giving Thanks … with Style & Flair with Panache!!!
Thursday, November 12, 2020
FLOTUS FASHION: it can be subtle and sometimes LOUD messages from the stage, the tarmack and the White House.
First Lady of the United States =FLOTUS Madame Vice President Elect = MVP These are impressive titles and platforms for even more impressive or controversial fashion moments. It's always exciting for those of us in the Fashion Industry to see which Designers have been chosen to style the FLOTUS and why. There is always a reason why!!! There has also been the rare case where a Designer declines to dress a First Lady.
BRAVA to our First Lady Elect Jill Biden for her Floral Frock by Oscar de la Renta worn on Election Night 2020 and to our MVP Kamala Harris for her white suit paying homage to the suffragette movement and women's rights.
No-No's for the FLOTUS:***Being an "Outfit Repeater" is frowned upon by many, however it is known that on various occasions some First Ladies use their repeat fashion selections to promote sustainability. For Example, Mrs. Carter wore an ensemble to her husband's 1977 inauguration that she had worn twice prior. GASP!!!
***There were so many "Fashion Firsts" by former First Ladies. Pat Nixon donned the first pantsuit. Let's not forget the pussy bow worn by Melania Trump. Footwear seems to be a major topic of concern for FLOTUS lovers and haters, from sneakers worn my Michelle Obama to a rally, to inappropriate stiletto heels worn in the aftermath of a hurricane by Melania Trump. I will close with one more FLOTUS moment that made people buzz, when Barbara Bush a clear Republican worn a stunning blue velvet satin gown for a formal Ball. #scandalous.
I just love fashion and look forward to the strong messages our next FLOTUS will share with us through her fashion choices…she has such Panache!!!
November 5, 2020
SKINNY is on Vacation!!! I'm just going to come right out and say it: skinny jeans are not my first choice for most body shapes nor are they my first choice from my own closet these days. No matter how you feel about the classic denim, there's no denying that looser trouser shapes are the reigning silhouette as far as jeans and pants go and my own closet is proof of this. Throughout 2020, designers have announced flares and bootcut jeans are on the rise, and, well, we're adding another of these non-skinny styles to the top of our lists: high-rise wide-leg pants.
I recently did a closet evaluation and in the process realized that nearly all the pants and jeans I haven't worn were skinny and snug fits. I owned multiple pairs at one point but have since found myself drawn more and more to relaxed pant silhouettes, and fashion designers are in complete agreement with me. There's something undeniably cool about voluminous, wide-leg pants and, not to mention, they make more sense than ever this year seeing as comfort has become our top priority when getting dressed. The relaxed but still polished trousers may just be the answer avoiding another sweatpants slump.
I have a strong feeling that once you see just how chic the fashion world is making wide-leg pants look, you're going to agree with me! Enjoy living life with Style & Flair…with Panache!!!
October 29, 2020
American Modern Heritage… vintage is newly chic!!!
Fashion trends are undoubtedly floundering. With a question mark hanging over everything from when to reopen warehouses to Fashion Week, it perhaps comes as no surprise that fashion has taken a moment to reflect and delve into its own memory box, looking for inspiration on how to adapt to a new era. Fashion creatives have been forced to abandon the usual constant cycle of reinvention and seek new (well, old) solutions.
So go ahead and "pop" that collar, wear that button oxford under a rolled sleeve blazer. Don't be afraid to roll your jean cuffs and don a penny loafer. Remember, Preppy was popular for much longer a season than most trends over the last decade were. Embrace sustainable fashion and living, enjoy what memory lane (runway) has to offer.
Fashion Nostalgia may be your favorite trend yet – I know it's mine!!! Wear it with Style & Fair with Panache!!!
Thursday, October 22, 2020
Celebration of the Magic, Whimsy, and Fantasy of Fashion is back! It may be digital and created with Marionettes and Barbie like figures, but you can be sure social distancing is happening in the Fashion World locally and abroad.
Many Fashion Runway Fundraisers have been cancelled for the 2020 Year leaving non-for profits playing catch up with their funding, it also leaves a huge void in the lives of the small fashion boutiques that orchestrate these Runways of Fashion Desire. In Addition, the Rochester Fashion Family that adorns the many catwalks have also missed out on the comradery that goes along with each and every Fashion Show that is presented.
There are no more Runway hair appointments, no more makeup appointments, manicures, fittings and anticipated purchases from the Runway Show Styles. So if you have ever attended any of the following Local Fashion Shows that my boutique Panache Vintage & Finer Consignment has participated in for 10 years: Toast To Hope for Pluta Cancer Center, Sisters For A Better Black Community, Mad Hatter Tea Party for Child First Network, Webster Comfort Care, my favorite week long event Fashion Week of Rochester for The Center for Youth and numerous local Country Club Events, please remember to make a contribution to these local charities.
Since the runways are temporarily on pause, remember to visit each and every local small fashion boutique: BECOME A REGULAR * SHOP LOCAL *SHOP SMALL BUSINESS Live life with Style & Flair…with Panache!!!
Thursday, October 8, 2020
Leggings and Tights are very similar in that they are skin-tight garments that cover the legs and sometimes the waist. Leggings are much thicker, footless, and can sometimes be worn like pants. Tights are somewhat sheer, cover the foot, and must be worn under another garment. Got it???There seems to be some major confusion for a lot of women which to wear and how to wear their favorite garment properly. If you are NOT exercising then the Legging can be worn with a longer tailored blouse/top or blazer or duster style sweater. Many women forget to understand the importance of taking a rear view of their selected outfit to determine if all the layers are blending and doing their assigned "fashion job". There are many faux paus occurring daily now that leggings and tights have joined the sweater weather season.
Remember to pair your legging street fashion with the ever popular 'bootie". High, Low, Chunky or Athletic, whatever your choice in Fall footwear it's the "look" of the Fall season. Live life with Style & Flair with Panache. Enjoy sustainable luxury fashion… SAVE THE EARTH!!! panacheconsignboutique.com
Stories from the local small business Fashion Boutique Owners who ROC the Runway after Phase 2 opening! We pray for long lines!!!
---
---
---
Thursday, May 28th, 2020
HOT HOT Weather is here to stay. Let's hope.
All this warm air and sunshine reminds some of us that it's time to flip our handbag. Just in time for the 14th Annual "A Purse For Change " LIVE Auction Event on June 4 at 5:30pm sponsored by The Women's Foundation of the Genesee Valley. Many of your favorite handbag designers are now available for Silent Auction and the Cream of the Handbag Crop will be presented LIVE June 4, so get your Bidding Ticket now NOW!!! www.womensfoundation.org
Summer handbags are more fun, perhaps designed with a less "weighty" metal or detail and everyone's summer favorite – fabric and in a lighter hue and floral too. A new style that can still tote all your favorite essentials and the now necessary hand sanitizer, and mask.
Nothing shouts summer than a white or floral dress. This Summer season dress trend is all about sleeve details. Now don't get too carried away, because when you add a flouncy detailed sleeve you have to dial back your accessories. Trust me, when I tell you I've seen many women make this huge mistake.
Now put on your fancy mask, wash your hands often and socialize with intelligence and style & flair…with Panache!!
---
---
---
---
---
---
---
---
---
---
---
---
---
---
---
---
---
---
---
---
---
---
---
---
---
---
---
---
---